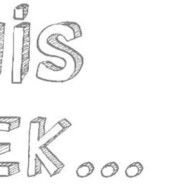 If we can't get to the beach, the beach will come to us! We are focusing on the seaside this week. Please see here for more information on the things we will be doing and some ideas for things you can follow up with at home.
Our letter of the week is Kk so have a look around the house and garden and bring something into show and share beginning with Kk. We hope to see lots of kings, keys and kites.
Don't forget our end of term treat on Friday. We will be having a picnic lunch at the prom between the splash park and the galleon ship any time from 12.30pm and we have hired the splash park at 1.45pm for half an hour. Bring your swimsuit and towel and the sunshine!